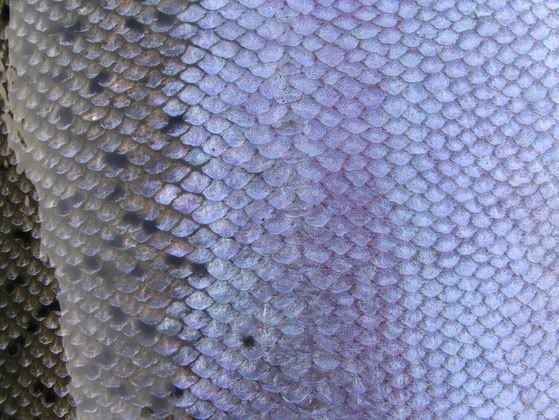 I need a second digital camera, or I need to stockpile Lake Ontario scenery and fishy pics. I've known this for some time, actually, but I've now procrastinated to a point beyond the acceptable.
On both of my latest eastern Lake Ontario outings, I had no camera because Laura "needed" it to photograph the twins, while visiting relatives. So, the caption for this article is really old, and is one of the last remaining "à propos" pics in my online collection.
Speaking of procrastination, two trips have gone by without any update to my blog. So I'm redressing that now, I hope.
I won't go into huge detail, since I was fishing solo and didn't do much out of the ordinary; but, on a last minute decision, I fished the Grand River for the first time, at Caledonia. The water was relatively high and quite dirty, so I had no success - but I will definitely be returning later this fall.
I intended to visit J.C. , when I was in Caledonia. J.C. built the custom rod I won on www.floatfishing.net last Dec 28th. I had him inscribe the greek/roman symbol for twins, right on the blank, because that also happens to be the day my twins were born. What a lucky day! Anyway, I never got a chance to shake J.C.'s hand or thank him in person, because Mike picked up the rod for me last March; and it will have to wait. I assumed (falsely as it turns out) that J.C. had something to do with the bait shop at the Caledonia dam, but nobody there knew him, and I left fairly early on account of the water conditions. Next time!
Then, after my last rant, I did manage to escape the confines of four walls to subject myself to the great waves of Lake Ontario. I braved it for about an hour, at the mouth of one of my favourite tributaries, but managed merely to get wet, cold, annoyed, and thoroughly humbled by the unrelenting nature of the surf. Even though there was hardly a breeze at my house, the Lake had jealously kept its white-capped children in play, and I was thwarted by their unruliness.
Not completely, of course, as river mouths are always a good place to visit in the fall. I was afforded some measure of success, the biggest and most beautiful portion of which weighed about 7 lbs, was brighter than the back side of a Little Cleo spoon, and seemed decked out with a silver corslet damasked with precious gems and mother-of-pearl. I've no picture of it, unfortunately, but the colours are well represented by the caption.
There's also this matter of the "nice beach bonger guy" I keep meeting. I seem to meet him whenever the steelhead are running, whether fall or spring, and it's always the same story. He's usually beach bonging the surf or the river's estuary, we catch sight of eachother and wave, and at some point in the day we have a chat about the conditions: where the fish are, why they're not in yet, how many we've caught so far, etc. I always mean to introduce myself, but I never seem to get around to it. And this time was no different. We left off with "good luck" and "see ya next time," and that was it. He looks like he might be a relation of John Kerr, chief editor of Ontario Out of Doors, but I can't be sure. Maybe we'll clear that up sometime.
p.-