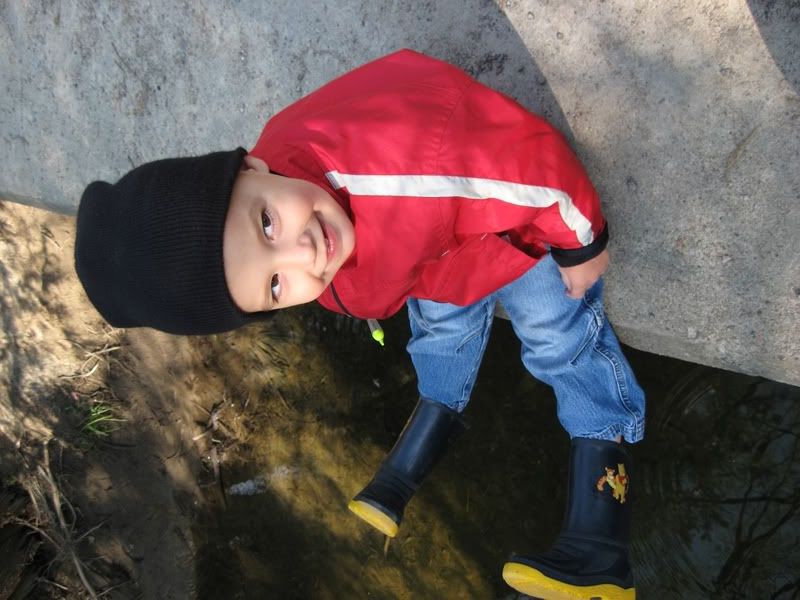 Little did I know, when I was writing yesterday's blog entry, that one of my wishes would come true today. I finally got to take one of my sons fishing!
Samuel was very good, only losing one of his boots in the river once, needing a ride on my back only twice, and generally following the river's activity with curiosity and his rambunctious 2 year-old attention span throughout.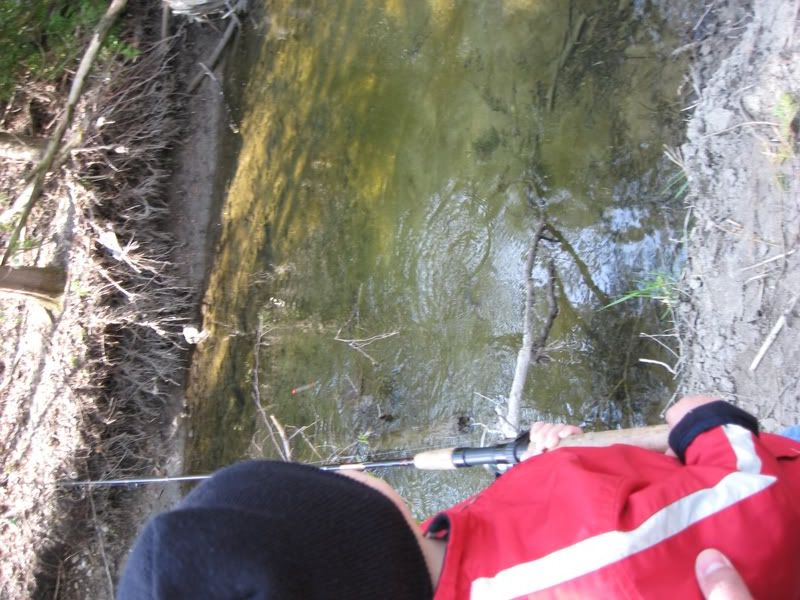 His reaction to catching a 7 inch shaker was priceless & will certainly be one for my permanent memory bank. He also had quite a reaction when a large male, engaged in some territorial battle with a rival, darted from the cover of a logjam to swim right below us where we sat. Samuel wanted me to catch it, of course.
The camera died again, or I would have had better pics. But, regardless, I think he's on the right path :)
p.-