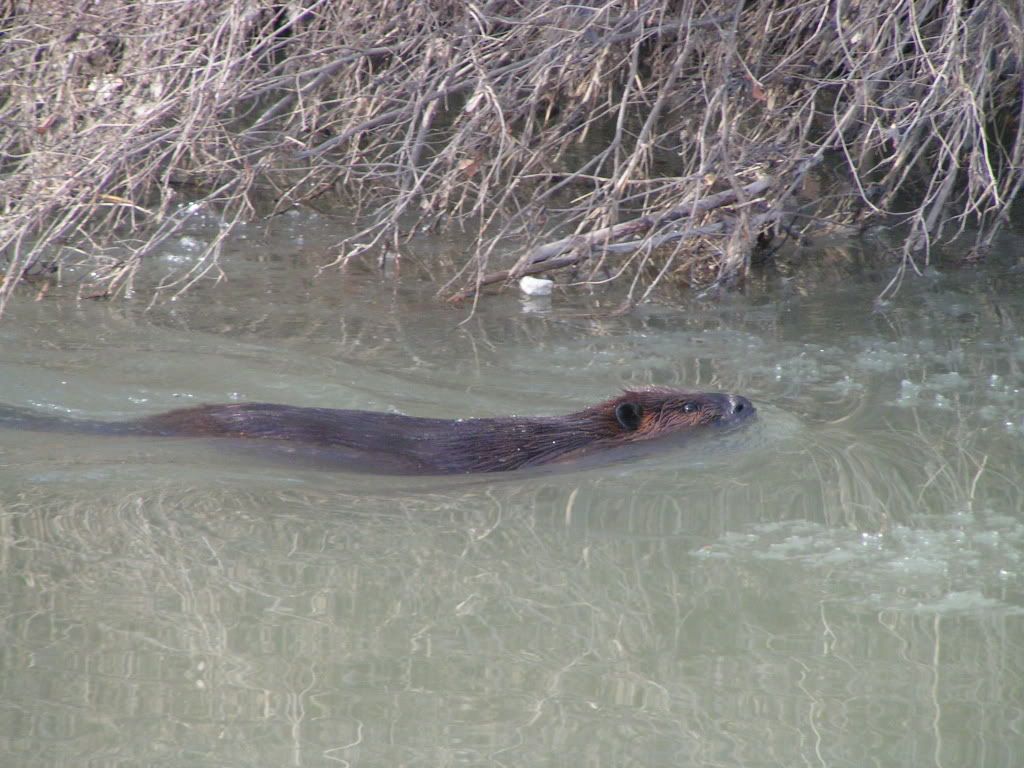 Argh.

I am starting to believe in Destiny and Fate. I think that these two deities, these two powers of the universe, bend their attention even down to the minutest details, such as who on March 21st 2009 catches fish and who doesn't. All else being equal, the water being the perfect colour, and at the perfect height, with a gentle breeze out of the south-west and a birdsong morning - there is no reason why three perfectly good anglers should have such ill mykissian fortune.

It was in fact a very strange day, for the perfectly good reason that I wasn't even supposed to start the day where I did. I was originally taking a friend fishing, in the opposite direction of the compass. But he phoned me the night before, just as I was starting to prepare his roe bags, to save me the trouble. His wife and one of his children were sick, so he wouldn't be able to make it. The following morning, the flu that had assailed his family would miraculously abate, and he would call me at work thinking he was calling my cell... that is Fate.

This gave me the opportunity to fish with Wallacio again and finally meet Joe A. (aka JFL), with whom I've often corresponded. Joe's deceased but excellent Blog (Steelhead Diaries) served as inspiration for this little space of my own. I was glad to find that he has a very good sense of humour and is a joy to fish with. I was further impressed by his relaxed, easy-going, non-compulsive, low-keyed, unselfconscious style. :) I could tell that he and Wallacio have been fishing together for a long time, because certain orations and points of view that Joe expressed elicited smirks and suppressed giggles of the kind which can only come from long familiarity.

About the fishing, for the day, it was mostly in the back seat. We spent a lot of time talking, getting to know eachother and laughing. Each of us poked or got robbed by at least one fish. But I was the lucky winner for the day, cashing my lottery ticket in the form of a fresh 6lb hen.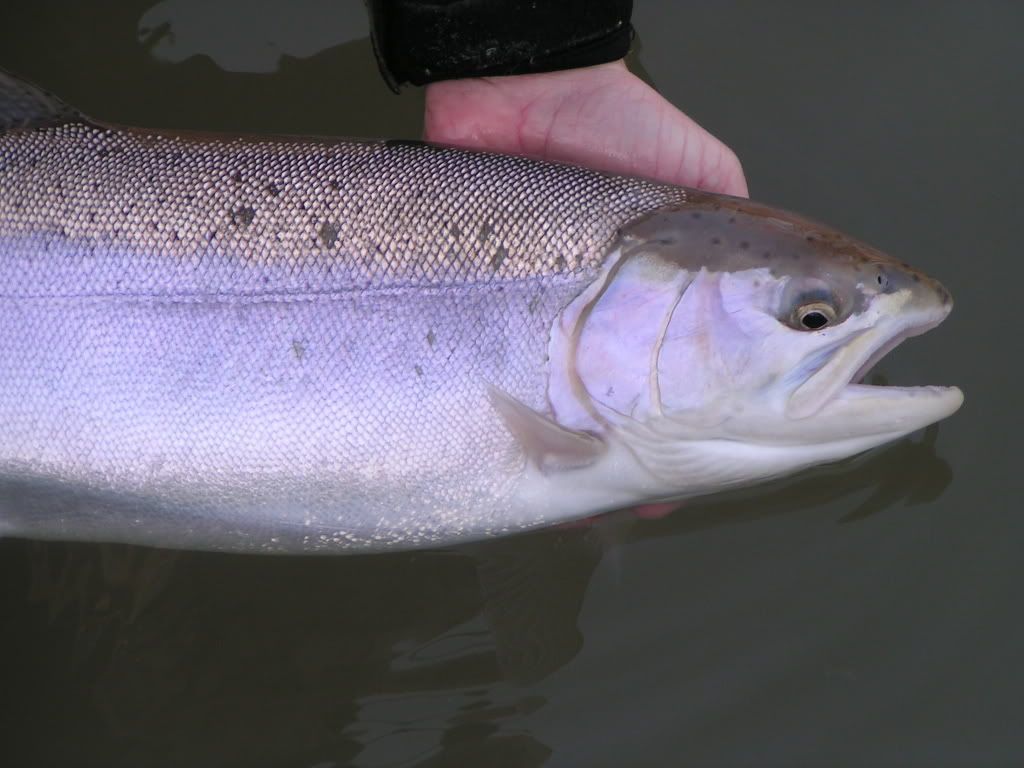 My two sherpas were extremely helpful with regards to landing the gleaming fish. Wallacio obligingly tailed the fish, while
Joe took pictures
. Although I took pictures of it, too, I really didn't have to go through the effort, since my sherpas did such a great job themselves. That is Destiny.

In the end, I was just really happy to get out. It's all about getting out there, for me.

p.-