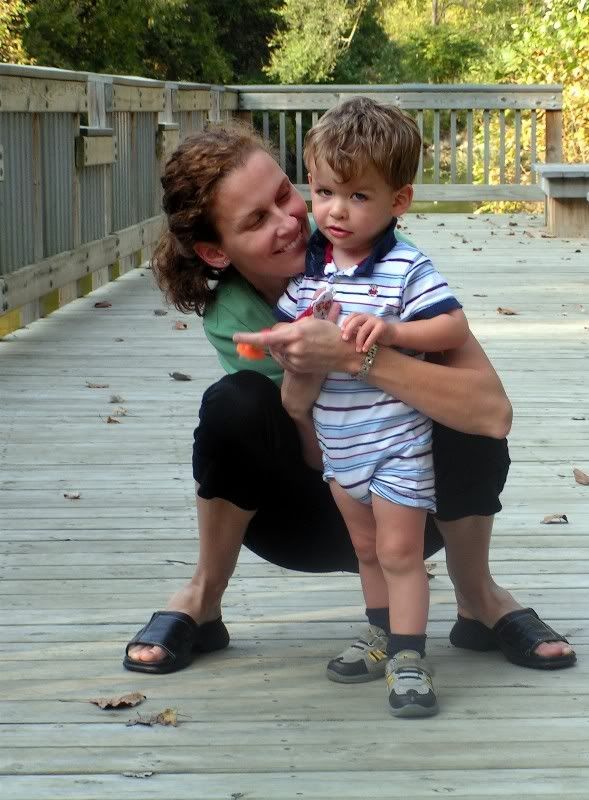 It's been a while since I wrote something significant about fishing. It won't be much longer, I swear.

Meanwhile, I took my entire little contingent on a trip to the Huron River, near Ann Arbor Michigan, last week. Well, not exactly. The Huron River was more of a side trip. We actually went to see Dr. Richard Solomon M.D. as a unit, for the benefit of Isaac. More on the Huron River follows, below.

We have heard about a lot of different therapies for children with autism, and Dr. Solomon was referred to us as one of the best in "play" therapy. We wanted to see him in order to get a different point of view as to what we should be doing for Isaac now, as well as how we could best apply play therapy to Isaac - and we wanted to hear about it from a proponent of that therapy, as there seem to be so few of them here in Canada.

The visit to Dr. Solomon's office did not disappoint, and I believe that it will prove to be a turning point for us in our battle with autism. Many things about the consultation impressed me, not least of which was the efficiency with which an information-packed two hours were conducted. We learned a good deal that I won't recount here, lest I start chapter one of a new book on the subject. At this point in our fight with Isaac's condition, we are well educated; but Dr. Solomon managed to shed light on many facets of our child's difficulties as well as teach us what we really needed to know: how can we, his parents and those who love him the most, best help him. No matter the challenges that lie ahead, sometimes all one needs to get underway is a clear road ahead. This is what Dr. Solomon helped us with most last week, and in my view it is a gift beyond estimation.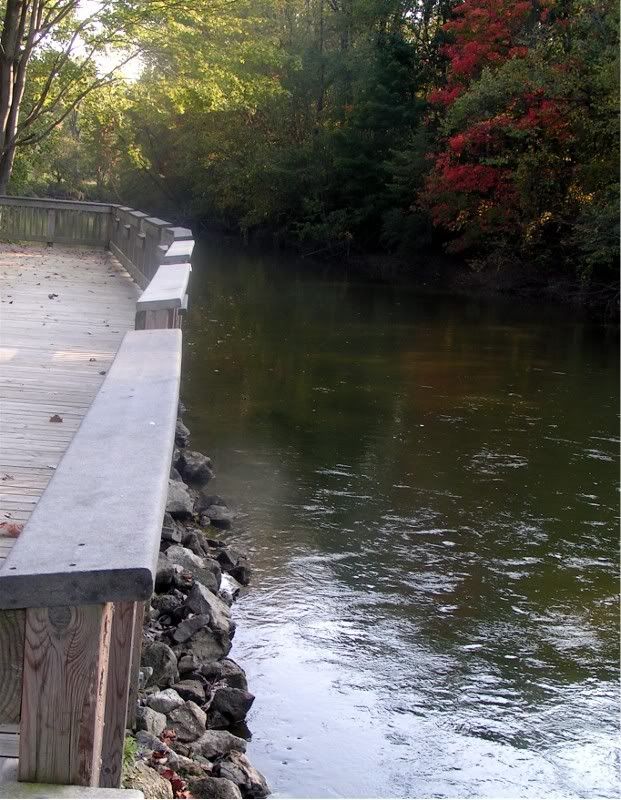 Now, about that river. It turns out that the Doctor himself is somewhat of a trout and bass fisherman - another trait that marks him as an intelligent man. But I'm not sure that he's aware of what he has almost right on his doorstep. The Huron River is a huge warm water river, that is stocked with roughly 35000 steelhead yearly, and it is known mostly for its spring run. I would have loved to have sampled it in October, nonetheless, but my passing there was so short that my interest needed to be mostly professional. I am pretty certain that what steelhead are in the river at this moment have not gotten very far up river, and I was as far is it is possible for them to go. In May, there should be throngs of them, but in this extended August I would not be bothered to rig up for mere ghosts of anticipation.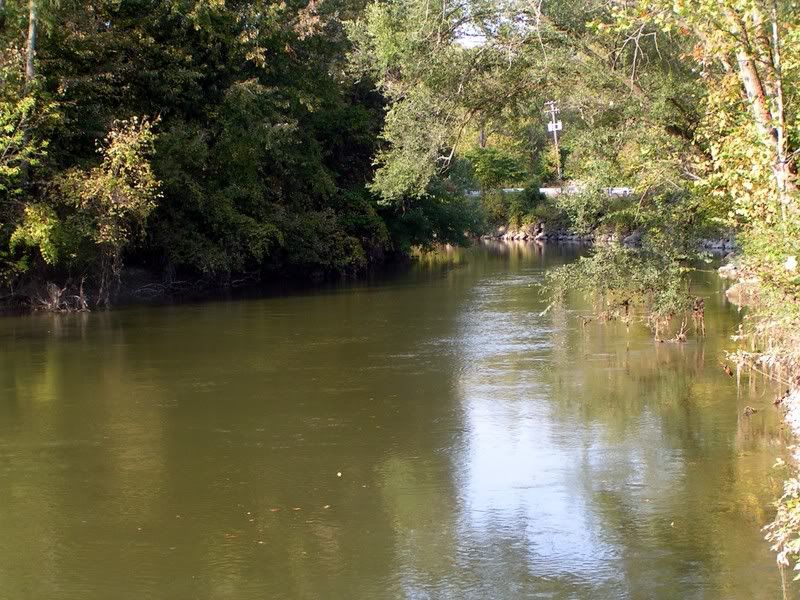 The stretch of river that I visited was deep and mostly slow. It flows rather somnolently in long bends over a weedy bottom, which looks to be a mix of sand and gravel - although it was difficult for me to tell, as the water was somewhat stained from a recent rain. Now and again, a riffle or two show up and the river dives into a pool. And its banks are heavily wooded, so that I would not suggest tackling it without your waders. In fact, in the lower stretches, boats are de rigueur for serious numbers anglers.




Beyond this, my observations are that there are a lot more deciduous trees in southern Michigan than what is commonly observed around Toronto and points north. And they are much larger, too. I used to live in Windsor, Ontario, so long ago now that I'd forgotten that oak and chestnuts trees could get so big. The area also seems to benefit from warmer weather, a later fall and an earlier spring, which would account for the size of its trees.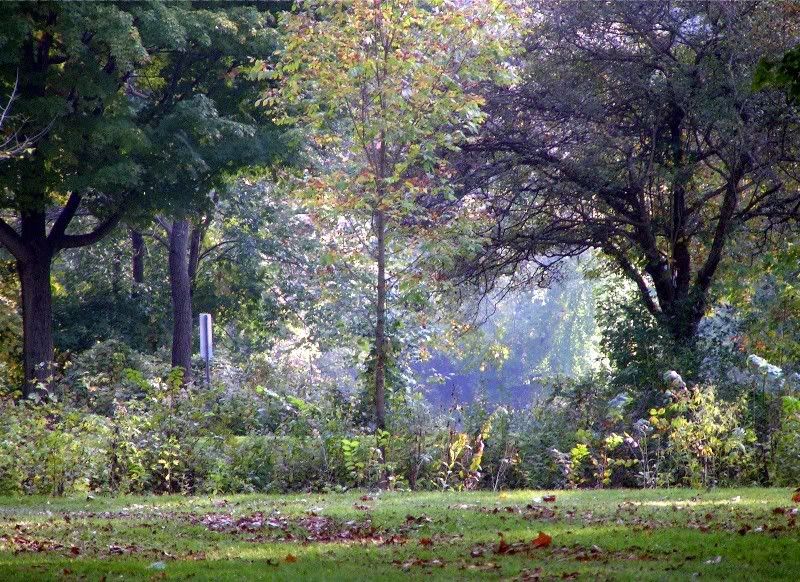 We have a return appointment with Dr. Solomon in February, so I may just pack my gear and bring it with me at that time. We will see. I hope I will!

Finally, here are a few more of the pictures I took during our visit to the Huron. Enjoy!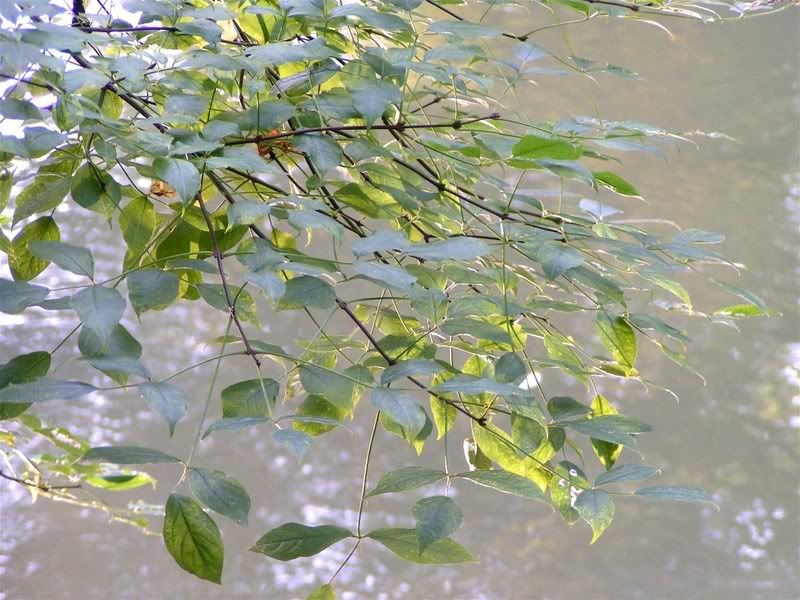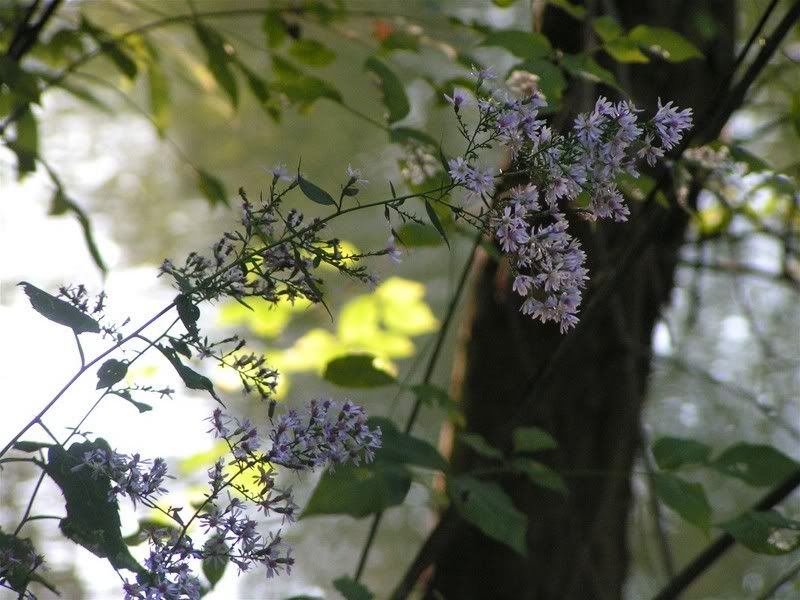 p.-