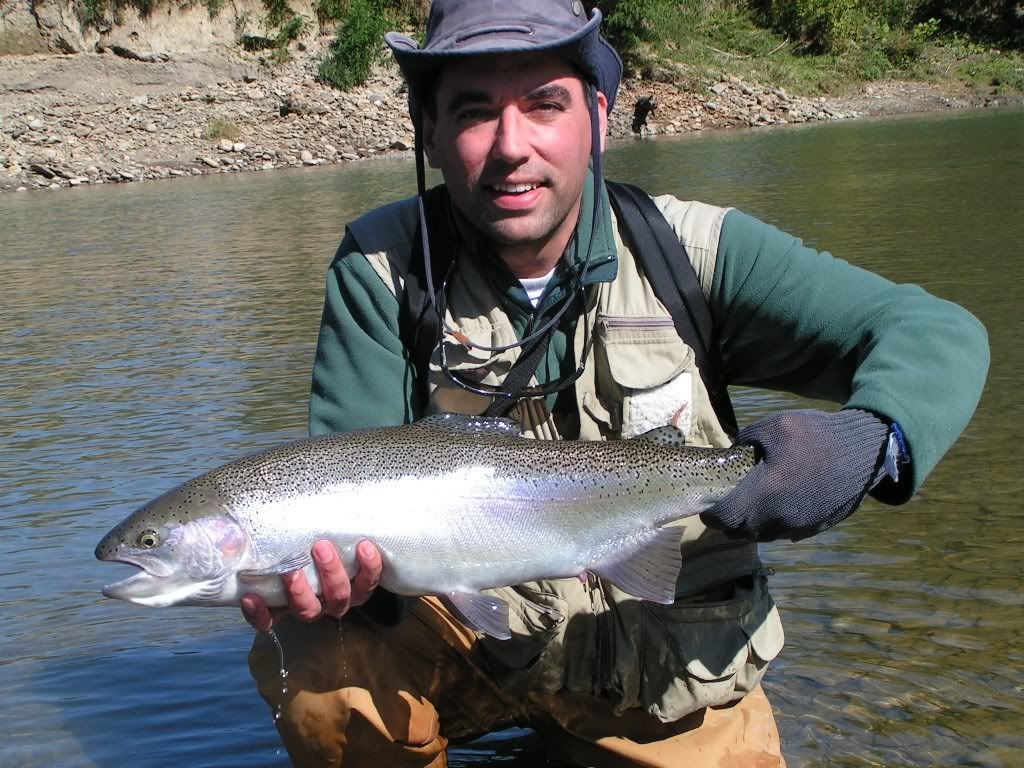 I've decided to try my hand at blogging. It looks like fun & also means that I can practice my writing & editing skills, all while blabbing about my third passion: steelheading.
What are the first two? My
beautiful & awe-inspiring wife
, and my
brand new twin sons
. Yes, this means that the third passion is getting scant attention these days, but a starving man will gladly gobble up the slightest crumb! And getting not one, but two infantile smiles when I get home from work, is the gentlest remedy for "creek sickness."
I'll be writing more in days to come, especially one article that I wish to try out & eventually publish, on great lakes float-fishing opportunities at natural river mouths. It's something I've been working on & refining for some time now, and I hope to have enough "research data" by the end of next fall. In the meantime, I know I'll find all sorts of other things to talk about :)
Ciao for now!
p.-